TRACES
An artistic installation which explores our relationship with nature and opens us to everything the future promises.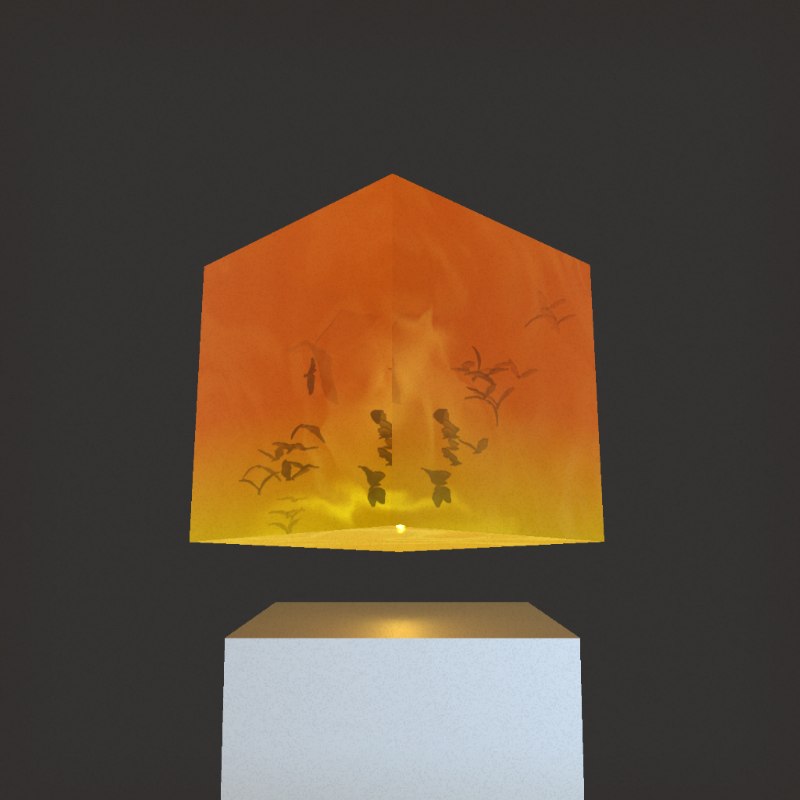 The Jewel
A flock of birds fossilized mid-flight into a precious jewel that is magnified by a shimmering light to evoke wonder.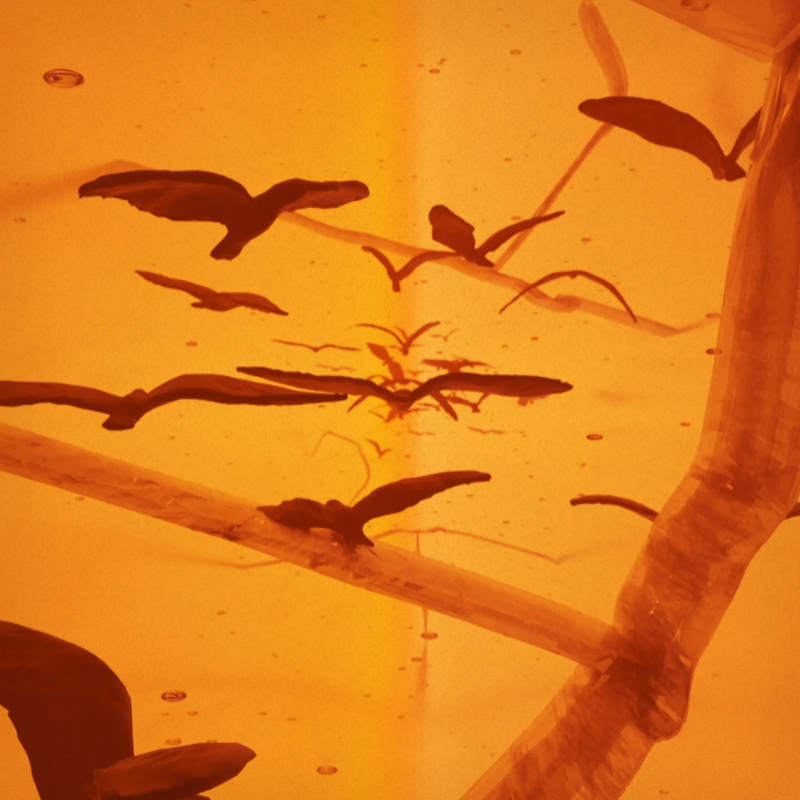 The Nearness
A majestic fossilized flock of birds immersed in a vertical landscape. A captured memory to be encountered with a bewildering nearness.
The Memorial
A murmuration of birds travelling across a landscape, fossilized in a moment of fragile beauty, serves as a respectful tribute to the elegance of living species and a lament for their disappearance.
The Forgotten
Carelessly discarded at our feet, the fossils of birds and natural habitats is a testimony to the collective indifference toward the beauty that surrounds us.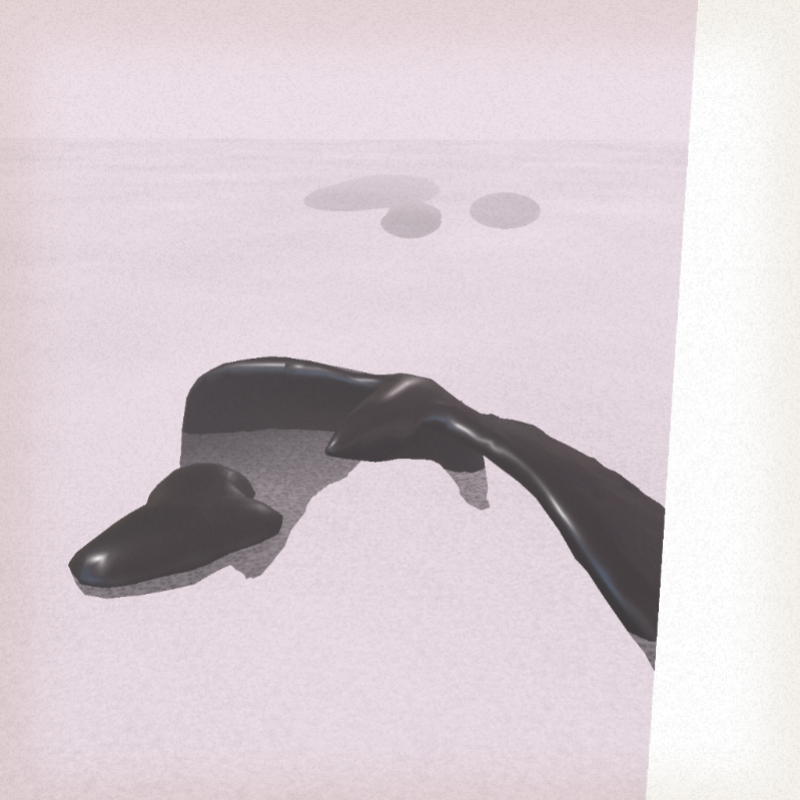 The Seat
An experience set in a school environment, as a reminder of our homework and our individual responsibilities. The desk opens to reveal a tragic fossilized scene: a bird in danger, struggling to free itself from a natural disaster.
The Gathering
Placed at the centre of a table, like a family matter of global concern, fossilized species come to life to invoke the idea of collective responsibility — a call to action.
The Sanctuary
EN – Wrapped in a white veil, an aviary — where humans are barred from entering — allows the swirling presence of birds to shine through in an animation evoking notions of freedom, respect and the preservation of living species.
The Awareness
An empty birdcage hangs above four chairs, which, when occupied, prompts the tranquil sounds of bird calls that elicit empathy and hope-filled awareness.
Previous
Next
ART GALLERY
An immersive gallery which showcases the rich and colourful art works of our vibrant and diversified artistic community.

Christine Koch
Never Melting Ice I (2015) Acrylic, watercolour and oil stick on birch plywood panels
b. 1959, Edmonton, Alberta
Lives and works in St. John's and Woody Point, Newfoundland and Labrador

Christina Koch is a painter whose practice is rooted in both scientific and artistic ways of knowing. Her work reflects on the persistence and resilience of the natural world, while focusing attention on how climate change impacts vital ecosystems.

Never Melting Ice I is a portrait of a glacier in the Torngat Mountains that Koch created based on her experience accompanying a research expedition studying receding ice in the Arctic. "Never Melting Ice" is an English translation of an Inuktitut word for glacier, emphasizing the vital role glaciers play as the main cooling source of the planet. This work incorporates scientific, traditional and artistic knowledge, demonstrating the use of multiple sources in an innovative way to reflect on and address important global issues such as climate change.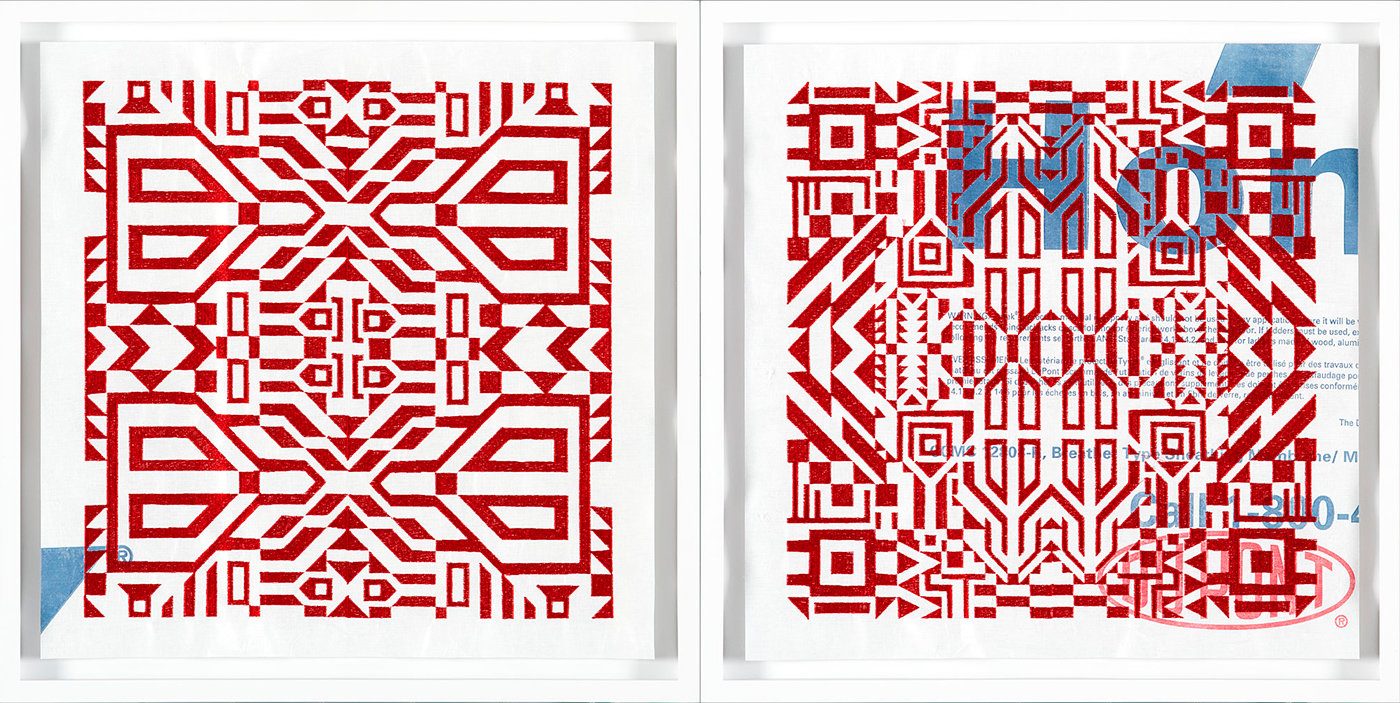 Caroline Monnet
Kanata 04 and Kanata 05 (2019) Embroidery on Tyvek
b. 1985, Ottawa, Ontario
Lives and works in Montréal, Quebec

Caroline Monnet is a multidisciplinary French-Anishinaabe artist who combines industrial materials and traditional Anishinaabe motifs to communicate complex ideas around Indigenous identity and bicultural living. Her works are simultaneously contemporary and traditional and speak to the intricate realities of Indigenous peoples today.

Kanata 04 and Kanata 05 are examples of Monnet's signature style, composed of Anishinaabe motifs embroidered onto Tyvek, a synthetic material used to protect buildings during construction and to make protective gear to ward against certain viruses. By embroidering Anishinaabe motifs onto this material, Monnet connects the diverse but collaborative protection offered by new materials with traditional knowledge, demonstrating an important approach to addressing today's global challenges.
Qavavau Manumie
Ethereal Flight (2010) Lithograph on paper
b. 1958, Brandon, Manitoba
Lives and works in Kinngait (previously Cape Dorset), Nunavut

Qavavau Manumie is an Inuit artist known for his signature style of adding whimsy and humour to his drawings and prints. His works often depict Inuit oral histories, Arctic wildlife and the contemporary aspects and realities of Inuit life, including climate change.

Ethereal Flight demonstrates Manumie's use of abstraction and colour to contribute an innovative approach to the Inuit printmaking tradition. This work's title reflects the delicate flight of the snow bunting and draws attention to the precariousness of Arctic wildlife; both Inuit knowledge keepers and visiting scientists have recognized that global climate change impacts the snow bunting's breeding season, having a large effect on this Arctic bird's population.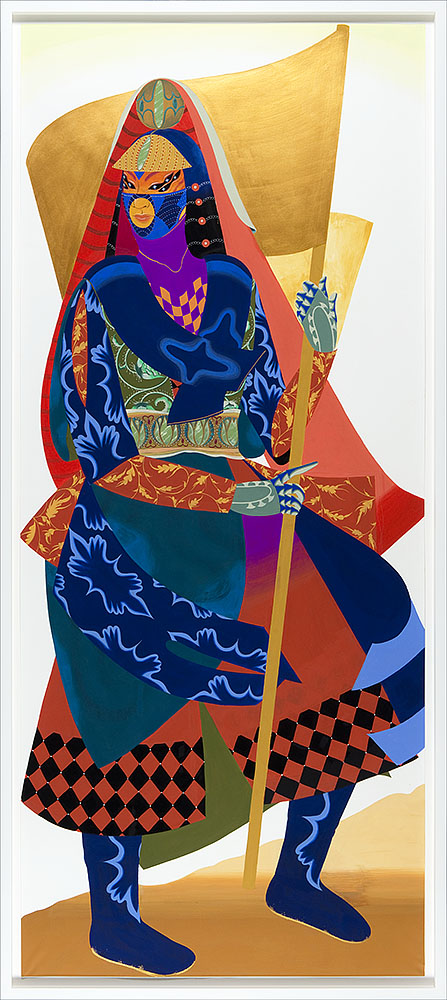 Rajni Perera
Traveller 6 (2019) Mixed media on paper
b. 1985, Colombo, Sri Lanka
Lives and works in Toronto, Ontario

Rajni Perera is a Sri Lankan-Canadian artist who employs the science fiction genre to create a specific immigrant futurism in which cultural resiliency, traditional technologies and diversity are the sources of innovation and success in the face of climate catastrophe. Informed by cross-cultural exchange, diasporic theory, the technology of clothing and the cultural importance of textiles and armour, Perera presents a hopeful and healing community of the future. The attire of these "travellers" can be understood as a restorative force that fosters care, enables the reclamation of power and provides protection from environmental and cultural dangers.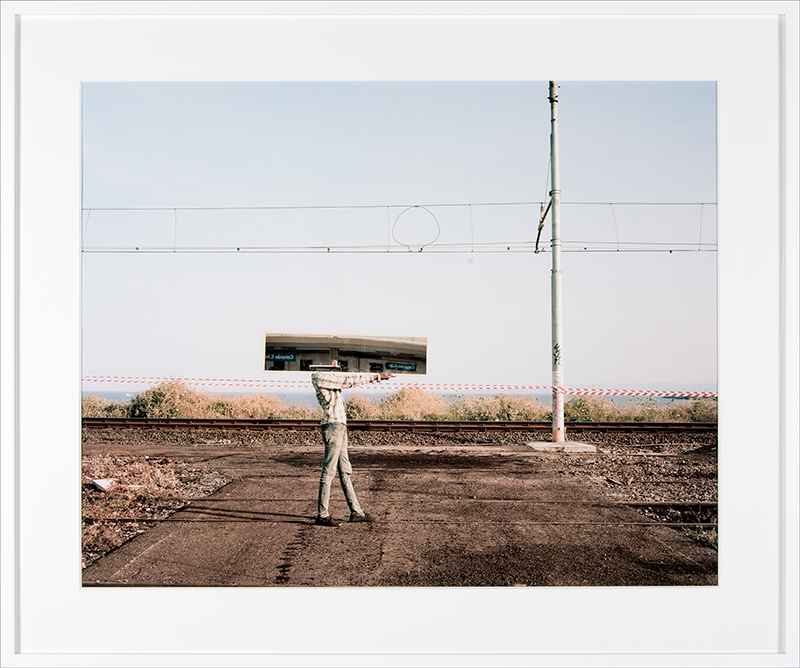 Dawit L. Petros
Untitled (Epilogue), Catania, Italy (2016) Archival pigment print
b. 1972, Asmara, Eritrea
Lives and works in Montréal, Quebec, and Chicago, U.S.A.

Dawit L. Petros is a visual artist, researcher and educator whose practice highlights the layers of colonial and post-colonial histories that connect East Africa, Europe and North America. An Eritrean emigrant who spent his formative years in Eritrea, Ethiopia and Kenya before settling in Saskatchewan, Petros provides an introspective and textured analysis of the experience of migration and the historical factors that produce these conditions, which are experienced by so many.

Untitled (Epilogue), Catania, Italy is from "The Stranger's Notebook" series, photographs of African migrants holding mirrors over their faces that reflect locations different from their surroundings. In citing multiple places within portraits and "replacing" the subject's identity with a place where they are not, Petros considers the complex relationship between self and place, which is ever more tenuous amidst the political, social and environmental upheavals of the 21st century.
CONNECTIONS
Discover how the hope and successes that unite us can be the start of a strong connection between us.