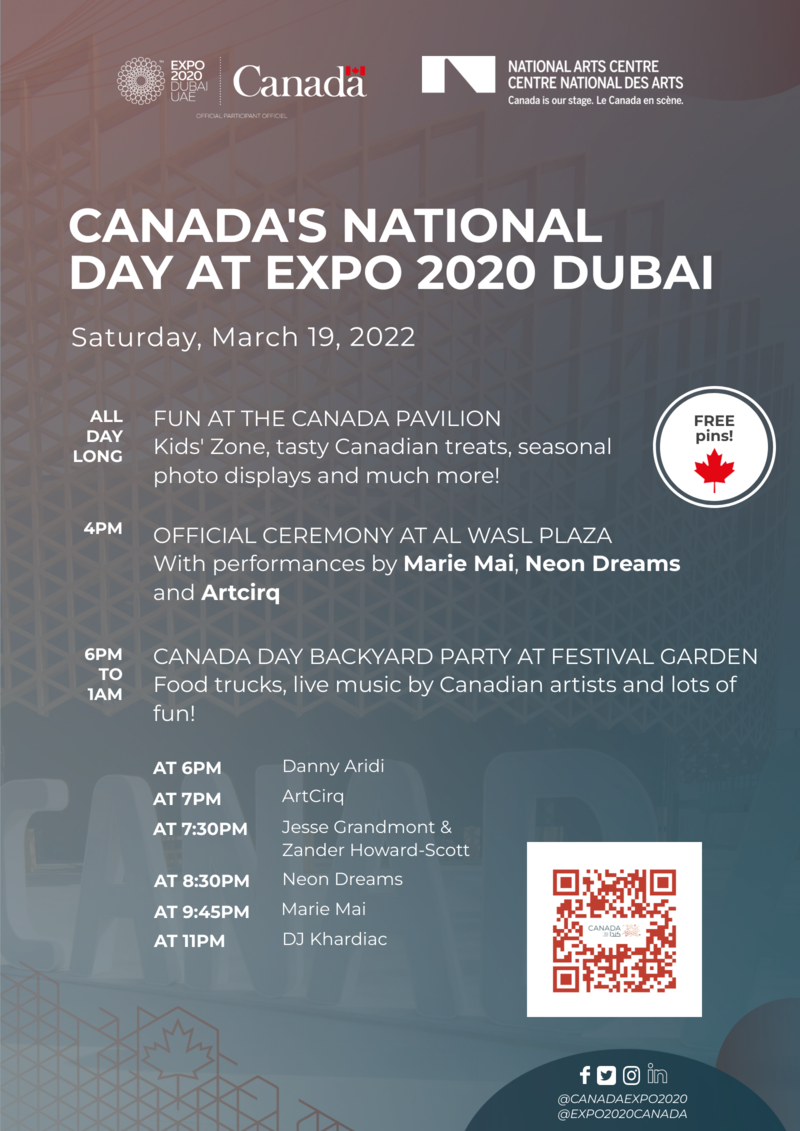 Canada's National Day Official Ceremony
Neon Dreams
16:36
Al Wasl Plaza
ArtCirq
16:40
Al Wasl Plaza
Marie-Mai
16:47
Al Wasl Plaza
Canada's National Day at the Festival Garden
"Ain't no party like a backyard party"
In true Canadian summertime styles, we celebrate our National Day our the backyard! See you at Festival Garden, just behind the Canada Pavilion.
Saturday, March 19, 2022. From 6pm to late.
Food trucks. Fully licensed. Live performances. (on met les photos de MM, ND, Artcirq)
Bring your family, your friends, your dancing shoes.
Danny Aridi
18:00 - 18:45
Festival Garden
ArtCirq
19:00 - 19:20
Festival Garden
Jesse Grandmont & Zander Howard-Scott
19:30 – 10:15
Festival Garden
Neon Dreams
20:30 – 21:30
Festival Garden
Marie-Mai
21:45 = 22:45
Festival Garden
DJ Khardiac
23:00 – 1:00
Festival Garden
Sign up for our newsletter