A visit to the Canada Pavilion at Expo 2025 Osaka, Kansai will be an opportunity to discover or re-discover Canada's unique blend of openness, that offers visitors the space for new adventures and experiences.
If you are interested in exploring Canada for travel, study, work or business, a visit to our pavilion is a must!
Ever dreamed of canoeing through the jewel-coloured lakes of the Canadian Rockies, of gliding down the world's largest skating rink, or of strolling through Green Gables Heritage Place – the inspiration behind L.M. Montgomery's beloved novel Anne of Green Gables?
Visit travel.gc.ca for information on travelling to and within Canada.
Related sites when travelling to Canada
Click the links below to discover Canada's museums, national parks and historic sites, and enjoy unforgettable experiences.
Canada is committed to participation in international study and research partnerships that build understanding among peoples, develop global citizens and leaders, and contribute to the development of nations.
If you are an international student or researcher interested in studying in Canada, start your journey at educanada.ca.
For Japanese students and researchers:
The Academic Relations team of the Embassy of Canada to Japan provides support for activities that further the knowledge and understanding of Canada in Japan: Tokyo.Education@international.gc.ca
Below are other useful links for Japanese students and researchers interested in opportunities in Canada:
Exciting news! A "Study in Canada" promotion event will take place on November 3, 2023 at Asaka Intercity Conference Center in Tokyo, Japan. For more information and to register, visit the Trade Commissioner Service website.
Quick facts about studying in Canada
According to the United Nations, Canada offers one of the highest standards for quality of life in the world. This is reflected in the many benefits for the students studying in Canada.
Canadian universities and colleges are ranked amongst the best worldwide for their high quality of education.
There are more than 150,000 international students who go to Canada every year to study. Many people also come to Canada to learn English or French.
Tuition fees for international students in Canada, and the cost of living, are among the lowest in the world.
Eligible students can gain valuable Canadian work experience through off campus employment.
Canada ranks among the most multicultural nations in the world. Regardless of ethnic origin, students feel at home in our diverse communities and campuses.
International scholarships and awards
Learn about funding opportunities for international students and postdoctoral researchers to study, conduct research or professional development in Canada.
Funded by the Government of Canada
The Prince Takamado Visiting Student Scholarship at Queen's University
This scholarship was established in memory of Prince Takamado, who studied at Queen's University, to strengthen the relationship between Japan and Canada. It is awarded to a second or third-year student of Japanese nationality (citizen) who is currently enrolled in a Japanese university, and who will study at Queen's University on a Letter of Permission from their home university.
Over the last 10 years, NSERC has invested more than $7 billion in basic research, projects involving partnerships between postsecondary institutions and industry, and the training of Canada's next generation of scientists and engineers.
NSERC has adopted an international strategy that aims to connect Canadian researchers and students with their counterparts abroad. Currently, it is estimated that about five percent of NSERC's annual budget is used to directly support international activities, including:
CIHR is the Government of Canada's health research investment agency. CIHR's mission is to create new scientific knowledge and to enable its translation into improved health, more effective health services and products, and a strengthened Canadian health care system. Composed of 13 institutes, CIHR provides leadership and support to more than 14,100 health researchers and trainees across Canada.
Vanier Canada Graduate Scholarships(Vanier CGS)
The Vanier CGS was created to attract and retain world-class doctoral students and to establish Canada as a global centre of excellence in research and higher learning. It is worth $50,000 per year for three years and is available to both Canadian and international PhD students studying at Canadian universities.
Banting Postdoctoral Fellowships
The Banting Postdoctoral Fellowships Program provides awards to the very best postdoctoral researchers, both nationally and internationally, who will positively contribute to the country's economic, social and research-based growth. The awards are two-year fellowships, worth $70,000 per year (taxable) for a total award of $140,000. Seventy fellowships will be awarded each year.
The National Research Council (NRC) is the Government of Canada's leading resource for research, development and technology-based innovation. NRC comprises some 20 institutes and national programs, spanning a wide variety of disciplines and offering a broad array of services.
Other funding programs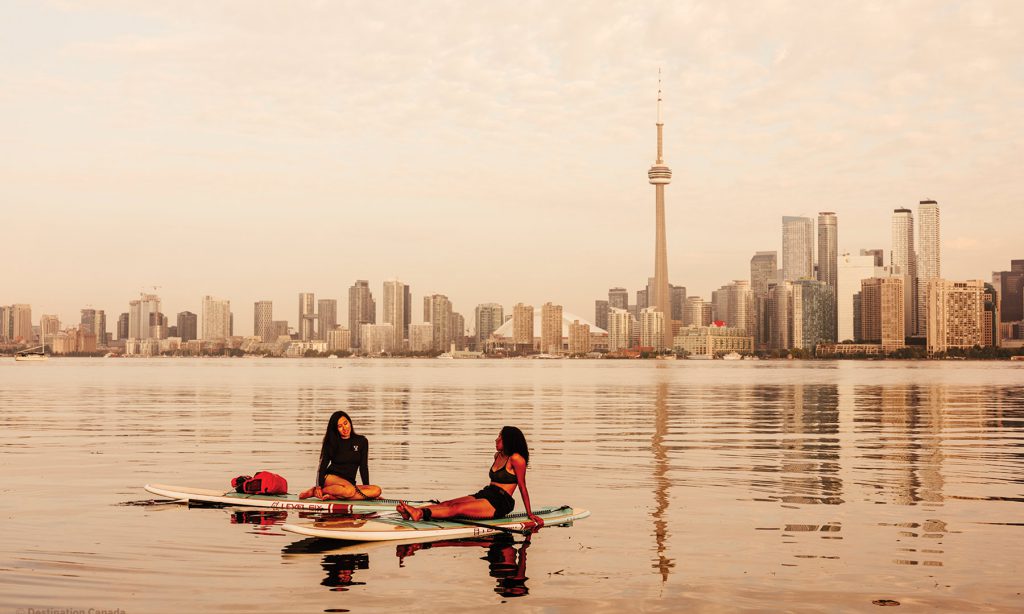 Other sites related to education in Canada
If you're 18 to 35 (18 to 30 in some countries), come work and travel in Canada through International Experience Canada (IEC)! It's a government program designed to help you
gain valuable international work experience
improve your language skills in English and French
work in Canada and fund the trip of a lifetime
IEC gives youth the opportunity to travel and work in Canada for up to 2 years. There are 3 different kinds of work and travel experiences available:
Working Holiday
Young Professionals
International Co-op (Internship)
If you are interested in working in Canada through IEC, start your journey here: Work and travel in Canada with International Experience Canada
When a country has as much to offer as Canada, it is easy to see why hundreds of foreign investors have set up plants and operations here. Whether your company wants to establish operations in Canada or source Canadian products, services or technology, we can help.
Get in touch with the Canadian Trade Commissioner Service, which also has offices in Japan (Tokyo, Fukuoka, Nagoya, Osaka, Sapporo) or consult one of the links below.
Find a Canadian importer for my products
Search the Canadian Importers Database.
Learn more about Canada's export and import controls
Visit our Export and Import Controls website.
See also: